Florida, Locations, United States
1 Comment »
This morning, we were visiting a science museum, and dutifully checked to see if there was a cache nearby.  Sure enough there was, and before going into the museum we thought we'd log a quick find.  No such luck.  The general area that the cache was in seemed obvious, but we did a bit of searching and this difficulty 2/5 completely eluded us.  Ah well, on we went into the museum.
[UPDATE 4/19: A recent log entry by the cache owner did indeed indicate that this cache had been lost, and there was a least one other DNF after us.  So I don't feel so bad about not finding it.]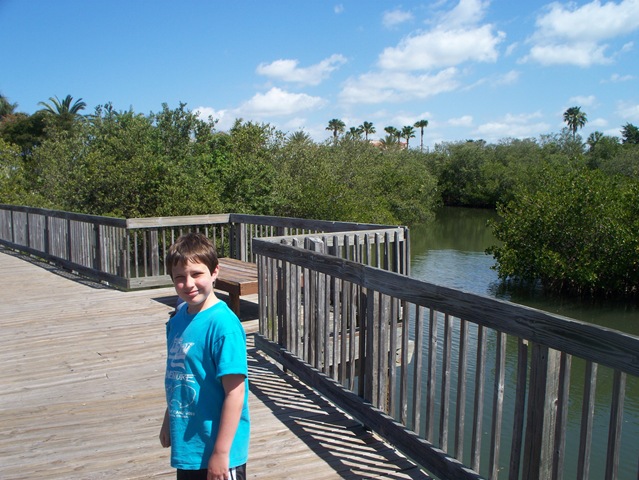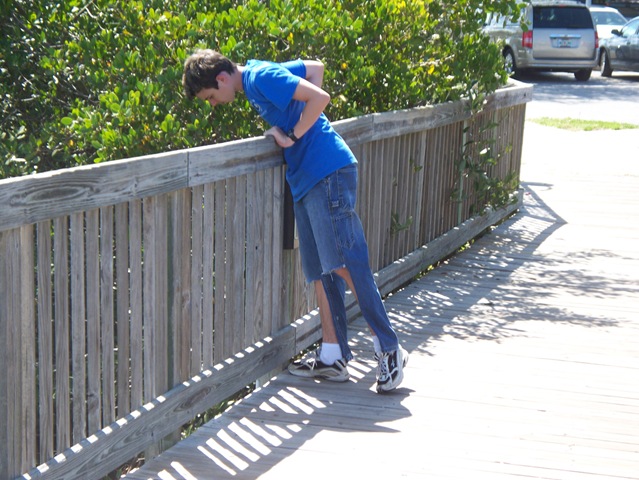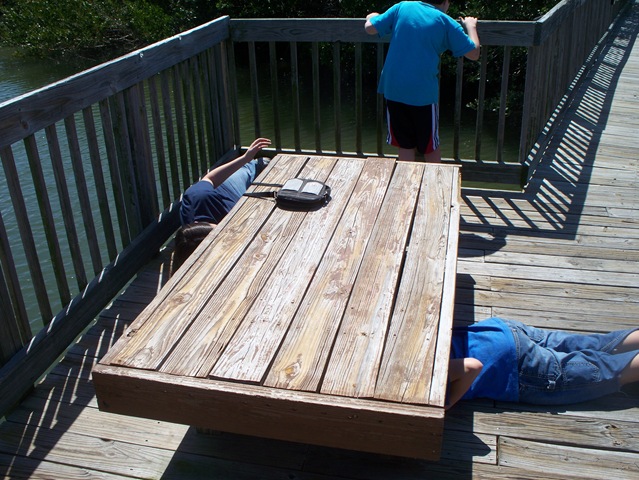 This evening, I planned out 5 different caches to hit with the kids.  The first one is a puzzle cache where you have to count two sets of palm trees in a traffic circle to be used in a formula to come up with the actual coordinates of the cache.  (It was in the circle, but the actual coordinates narrow it down considerably.)
Normally, I've seen the hint so I can offer it to the kids if they decide they need it, so since I know it I don't actively do any searching until I've given out the hint to them.  There was no real hint for this one, so I participated in it, and made the find myself.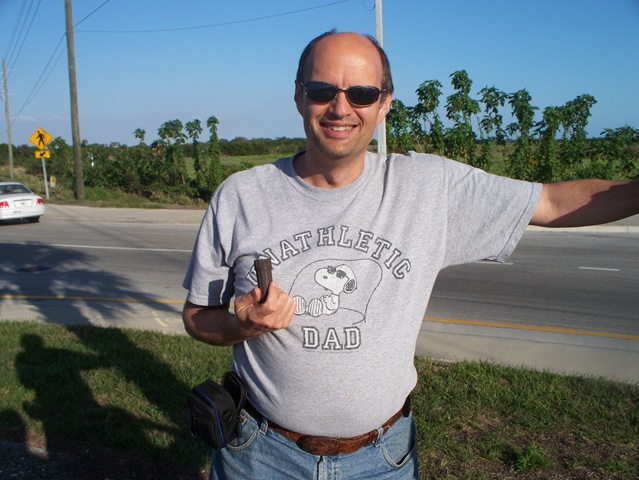 We took the black bison tube back to the van, signed the log, and, after waiting for the circle to be devoid of cars, replaced it.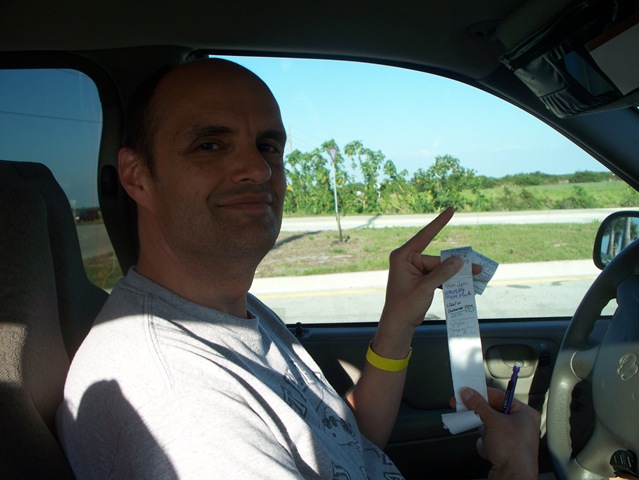 The next stop was in a subdivision.  There were trees at a bend in the road, and the cache's name, "Tree's Bend", made it clear we'd found the zone.  After searching up an down in here, and ensuring that we weren't being observed from the (very close) houses nearby, my daughter found the tube.  Back to the van to sign the log.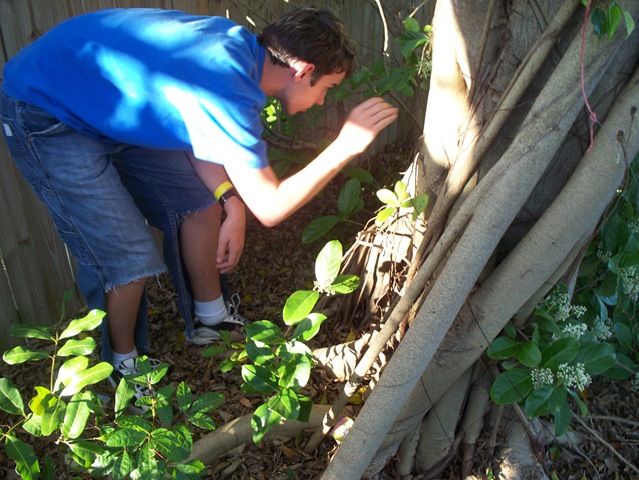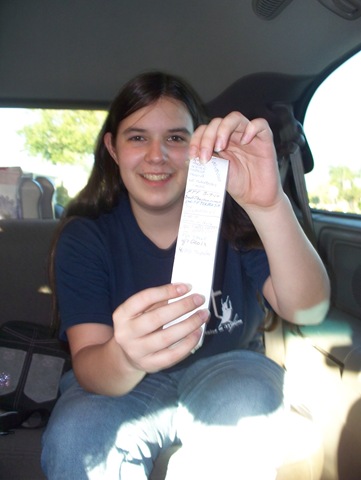 Our next stop was one of the many "Catch Cat" caches in Bradenton.  The rapid transit system is called MCAT and it's symbol is a cat.  These caches are, thus, stashed around bus stops all over the city.  We went to Catch Cat 4 and searched high and low, but could not find anything.  At one point, a bus pulled up and we had to wave it off.  (I figured something like that could happen.)  After a bit more searching, we decided to give up on this.  It's considered a difficulty 1 (out of 5) so if we couldn't find it in that time, we were either too novice to find it, or it wasn't there.  (Once I got home, I looked up the cache's page and the two logs since last December were DNFs; Did Not Find.  So, I don't feel so bad about that.)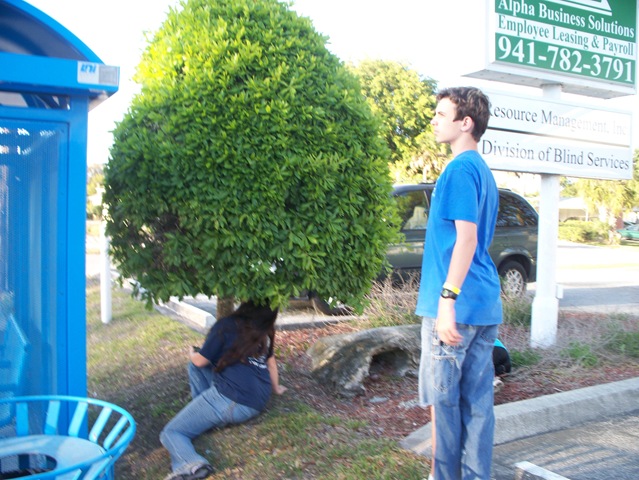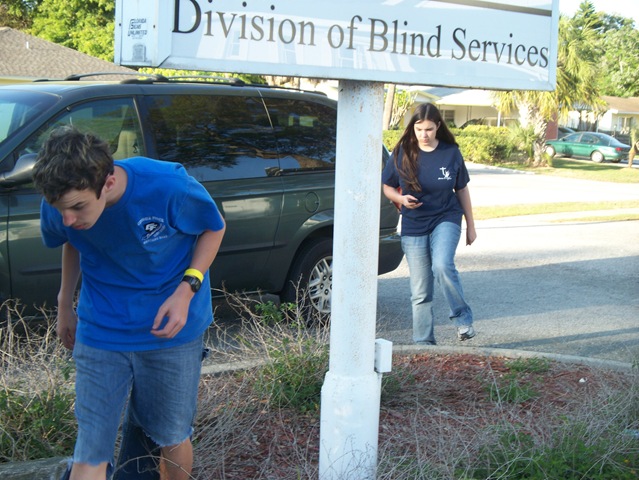 The irony of the nearby sign was not lost on me.

The next stop I had was another in the Catch Cat series, but after our failure at the previous one, we weren't hopeful.  Again, initial searching was fruitless, and on this 5-lane road, we weren't being exactly stealthy.  When about to give up, I checked a spot that my knowledge of the hint suggested might be the location.  My daughter, seeing that, started checking similar locations and found this extremely small log (in an extremely small baggie.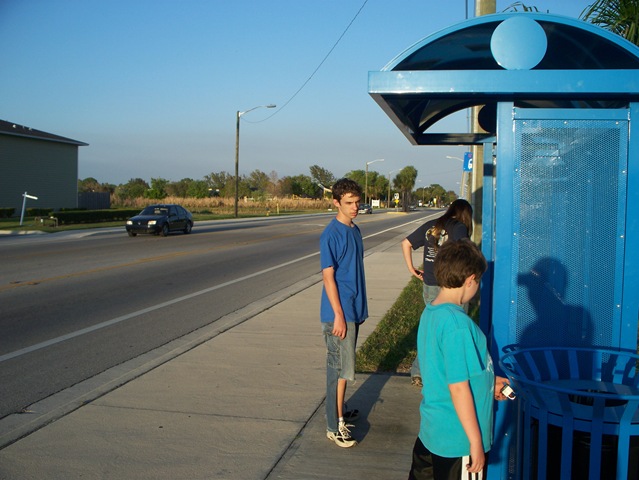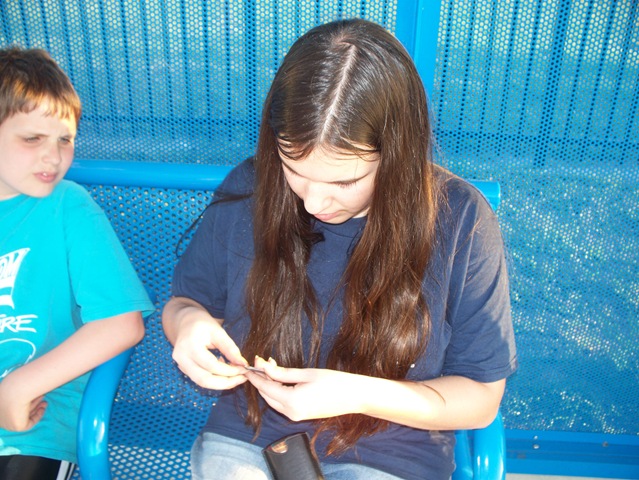 We signed the log, and tried to be not quite as obvious as we put it back.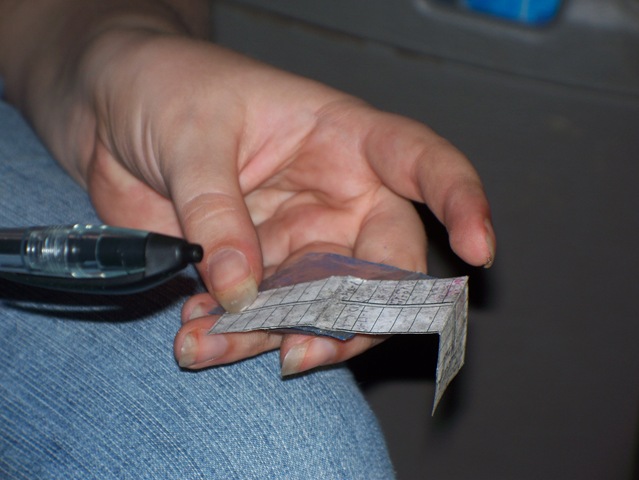 Our final stop was to a cache called "House on a Hill".  That's a rather odd name for a cache in coastal Florida; virtually nothing here is "on a hill".  And indeed this was just as flat as anything else.  Ah well, gotta name it something.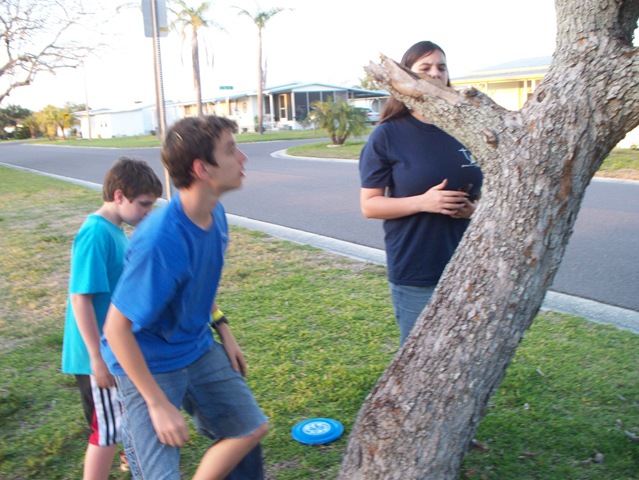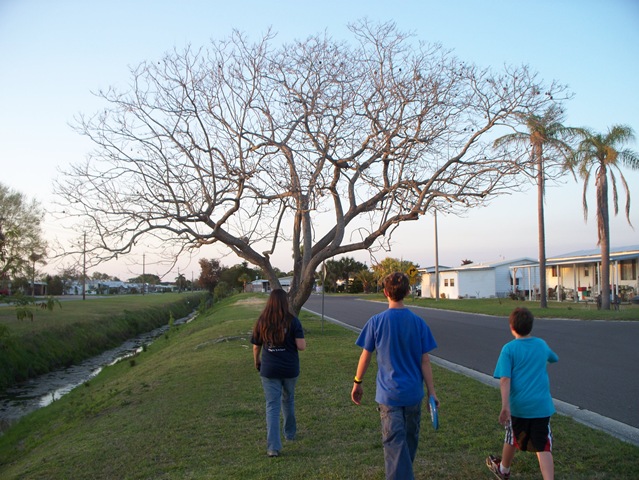 While we were looking at what was clearly the place the cache should be, a woman came out of a house across the street and asked, "Are you on a mission?"  I answered, "In a way, yes."  We started talking and she said that she's seen people searching there over the years and indeed knew what we were looking for.  However, where she thought the cache should be was empty.  The description for the cache noted that it had been stolen from a nearby place a few times so it had been moved, but it looks like it's been muggled again.
The woman said that the first time she'd seen people taking this white pill bottle from its hiding place, she thought that a drug deal was going down.  However, she had retrieved the bottle, figured this was some game that people were playing, and put it back.  I explained the whole geocaching thing to her and she seemed very good-natured about the whole thing.  So one more person finds out about the hobby, and helps us realize that our lack of success wasn't our fault.  My 9-year-old suggested that, instead of a DNF, it should be logged as a WAS; we aren't stupid. 

So we returned to our Spring Break home base having spent a fun few hours chasing down caches.